Greenwich pumping station
The current sewer system in the London area has been built over 150 years ago, calculated upon half the population currently living in this metropolis. On occasion there is a spill of raw sewage in the river Thames, due to the dimensions we are talking about millions of litres,  this causes environmental problems.
So the city of London decided it time for an upgrade. 25 Kilometres of new sewer line span from Acton to Beckton and has 24 constructions sites (one of them in Greenwich), a major operation handles by the consortium of "Tideway2" (BTL)!
One of that construction sites is the Greenwich Pumping station, also known as Deptford pumping station1 .  On this location near a beautiful Italianate style building, deep under the ground is the need of 5 big penstocks. Four penstocks of type KSA-HD3 2.000 x 2.500  mm square and on round of 2.150mm were ready to be designed, engineered and constructed by KWT.
The old penstocks needed to be removed from site, only after that all exact dimensions could be taken on site and our engineers put to work. But with the photo's there was new surprise, brickwork.
Brick is not as strong as an concrete wall, and brings restrictions to the design.
As KWT we are used to deal with setbacks, we took up the new information and build the model with the design report confirming the EUROCODE consequential class 2. The report was evaluated, corrected and agreed on.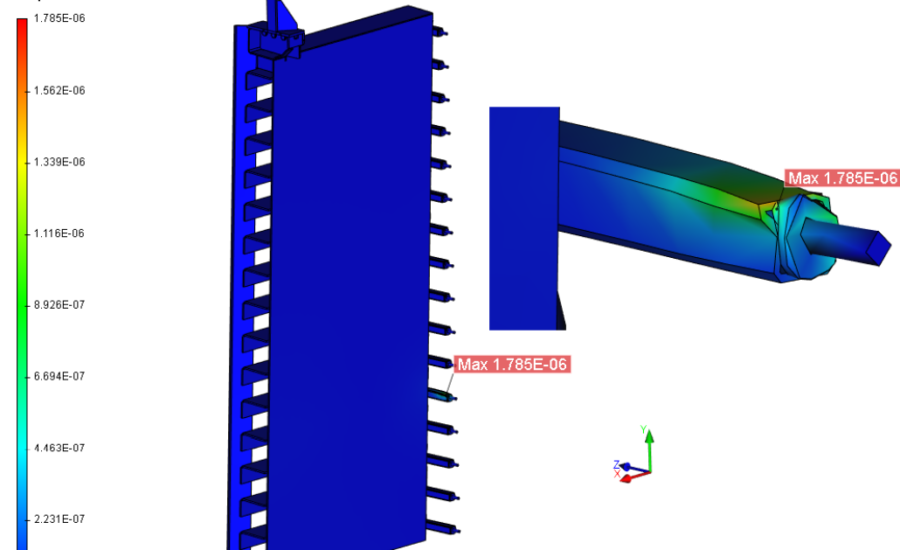 That gave us green light on starting the production in our Biddinghuizen(NL) production facility. Our NEN3834 certified welders started working on the stainless steel materials. The expected lifespan of 50 years ask for a very careful process, and the welds are inspected in batch (internal or external inspector depends on requires) and build together for transport and placement on the London construction site.